Erik Thor's 16 Personalities Typing School
These are some of the methods that I use to type people.
Dichotomies
Introvert vs Extrovert
Self vs Tribe
Inner vs Outer
Specific vs General
Feeling vs Thinking
Values vs Reasons
Beliefs vs Evidence
Emotions vs Logic
iNtuition vs Sensing
Questions vs Answers
Intelligence vs Resilience
Novelty vs Tradition
Judging vs Perceiving
Pushing vs Testing
Controlling vs Changing
Long-term vs Now
Cognitive Functions
We use all cognitive functions but most importantly, do we use them in flow, or as a result of sudden inspiration? Do we use them forcefully, under stress, or do we use them unconsciously, in auto-pilot, without awareness?
Flow
Flow functions are dominant, warm, passionate, and positive
Autopilot
Autopilot functions are assertive, cold, impartial and unbiased
Inspiration
Inspirational functions are challenging, positive, warm and insecure
Stress
Stress functions are submissive, cautious, and conscientious
Decision-making
Feeling Judging
Communicate
Share
Loyalty
Feeling Perceiving
Listen
Verify
Perceive
Thinking Judging
Assert
Plan
Drive
Thinking Perceiving
Argue
Barter
Measure
Thinking Perceivers have a cold listening style and a stressed communication style. Feeling Judging types have a cold, impartial planning style, and a tendency to become argumentative under stress.
Observation
Introverted iNtuition
Theories
Philosophy
Abstraction
Extroverted iNtuition
Opportunity
Pattern-recognition
Transformation
Introverted Sensing
Knowledge
Preparation
Observe
Extroverted Sensing
Experience
Attention
Presence
Extroverted iNtuitive types transform and create opportunities around them. Under stress they tend to switch to preparation mode. When inspired, they can become immersed with theories and insight.
Evaluation
Extroverted Feeling
Connect
Sympathise
Advocate
Introverted Feeling
Understand
Empathise
Forgive
Extroverted Thinking
Statistical
Pragmatic
Objective
Introverted Thinking
Perfect
Reason
Master
Ti types tend to seek perfection and excellence in everything they do. When insecure, they can hide behind objective evidence as a wall. When stressed, they feel more desperate to connect with and be understood by others.
Communication
iNtuitive Perceiving
Change
Edit
Adjust
iNtuitive Judging
Focus
Conceptualise
Speculate
Sensing Perceiving
Adapt
Experience
Try
Sensing Judging
Organize
Structure
Host
In flow, Sensing Judging types find joy and passion in organising and taking control of their surroundings. In stress, they can become distracted, erratic, and unable to stick to anything.
My celebrity library
How do you type people and what methods do you use to find out a persons personality type? Let me know if you have any questions about these base distinctions.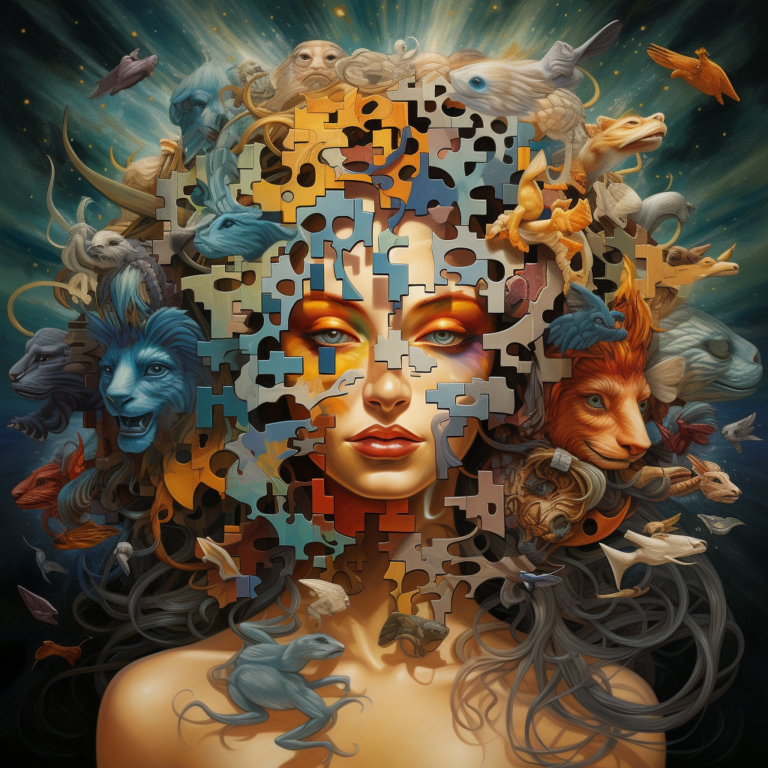 16 Personalities
The Archetypes In Your Life, Based On Your Myers Briggs Personality Type
Archetypes, the universal, archaic patterns and images that derive from the collective unconscious, are inherent parts of our psyche. They help to shape our behavior, guide our instincts, and pattern...
Read this article