Coaching
I offer various coaching options. Coaching is done via Google Meet. After purchasing a session via Patreon, you get a link to book a time slot. You can reschedule up to 24 hours before the session. Below, you can see my coaching options:
Let's draw a map of your personality
My self-reflection oriented coaching sessions aim to help you formulate the answers to your own problems in life. Using a socratic style, we will explore you, your life, your thoughts, your values, interests, passions, and your lifestyle. This will help you recognize your Core Intelligence that you rely on to succeed in life. It can also reveal weaknesses, obstacles, and challenges in the path to your growth and personal development. I am not able to see or recognize everything about you or your life, and much of your personality is still left to be written. My sessions often offer experiments you can engage in in your life to explore or discover new potential passions in life.
It's easy to feel lost in life at times, especially if you struggle with impostor syndrome, have experienced a recent failure in your life, or worry too much about what other people think about you. With these sessions, we will start to, country by country, map out your life and all the intricacies of your personality.
Take My Hero Workshop
The ultimate goal of any person is to become their best version of themselves. In these sessions, you will be challenged to develop your core strengths and to learn new ways to improve and develop your skills, going from level 1 to level 99. My workshops are interactive 1-on-1 sessions where you will get tools and challenges that can help you better understand your own intelligences and how to master them in your life. Becoming the best version of yourself means taking control over your life and taking responsibility for your own actions. We all have goals and dreams, sometimes small, sometimes big. I have studied goal-setting books like Atomic Habits, and some of the great geniuses of the world, and learnt some of the tricks that can help anyone become more disciplined and focused in the pursuit of their own happiness.
Relationship coaching
I love to coach couples and to help them in getting to know each other better. My sessions are ideal if you would like to get to know your partner and help your partner better understand you. I believe there is no perfect relationship combination, I believe in love and that if we learn to understand each other, we will more easily find a way to live a harmonious and happy life together. The goal of my session is to identify common goals, values, and things you want to work on together. Through my relationship coaching, let's start to identify common goals, aims, and things you want to do together.
Deep Dive Questions
Fill out the form below if you're interested in coaching. These questions help me prepare ahead of the session and can provoke personal introspection. If you don't feel comfortable answering a question, you can leave it blank. I will never share confidential information with anyone outside our session. An e-mail will be sent to you and me after filling out the form, so you can look at your answers later.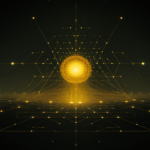 Spiral Dynamics
10 Ways To Develop Systems Thinking, Or The Yellow, Synergy Systems Based Stage In Spiral Dynamics
Our thinking and awareness is constantly expanding. If we examine our own lives and actions and grow as we develop through life, we expand our awareness and our actions become...
Read this article