Big Five Test
The Big Five – OCEAN model is one of the most scientifically respected personality inventories in the world. Built by psychologists, it tracks how Outgoing, Open to experience, Agreeable, Conscientious and Neurotic you are. I have built my own Big Five test, following the strictest standards and the most up to date knowledge on the Five Factor Personality Test. Can the test figure out your personality type?
To learn more about the Big Five, download my self-typing handbook, which contains insights into the Big Five and the Myers Briggs Type Indicator. The handbook is available to all my patrons.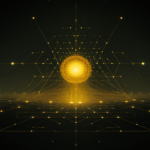 Spiral Dynamics
10 Ways To Develop Systems Thinking, Or The Yellow, Synergy Systems Based Stage In Spiral Dynamics
Our thinking and awareness is constantly expanding. If we examine our own lives and actions and grow as we develop through life, we expand our awareness and our actions become...
Read this article